7 DAYS IN PARADISE – THE ITINERARY
if you have the other question please e-mail to 7days@lomprayah.com
DAY ONE - Arrival Day
Congratulations on arriving in the City that Never Sleeps in the Land of Smiles! Otherwise known as Bangkok, Thailand. Welcome to the start of the greatest mini-adventure in southeast Asia and welcome to the Lomprayah 7 Days in Paradise.
If you're arriving to one of Bangkok's two main airports (DMK or BKK) let us know your arrival time and as long as it's between 8am and 8pm one of our team will be there to meet and greet and transfer you to hotel number one in downtown Bangkok.
Today, as we'll have several intrepid adventurers arriving, this day is yours to relax and recover from your travel to Thailand. In the evening, however, for those lucky souls fortunate enough to have arrived, there'll be a friendly getting-to-know-you session over a couple of cold ones!
DAY TWO - Bangkok City Tour
The morning will start off with breakfast and a group meeting to chat through the plan for the coming days. Once we're done we'll head out and take a fun and interesting tour of the capital taking in all of those must-see sights. Bangkok is a kaleidoscope of sounds, smells, people, tastes and general craziness – trust us, you're going to love it as much as we do! Your tour will also include a traditional street-food lunch, which is a great way to watch Bangkok bustle by as you relax with a tasty plate of incredible food.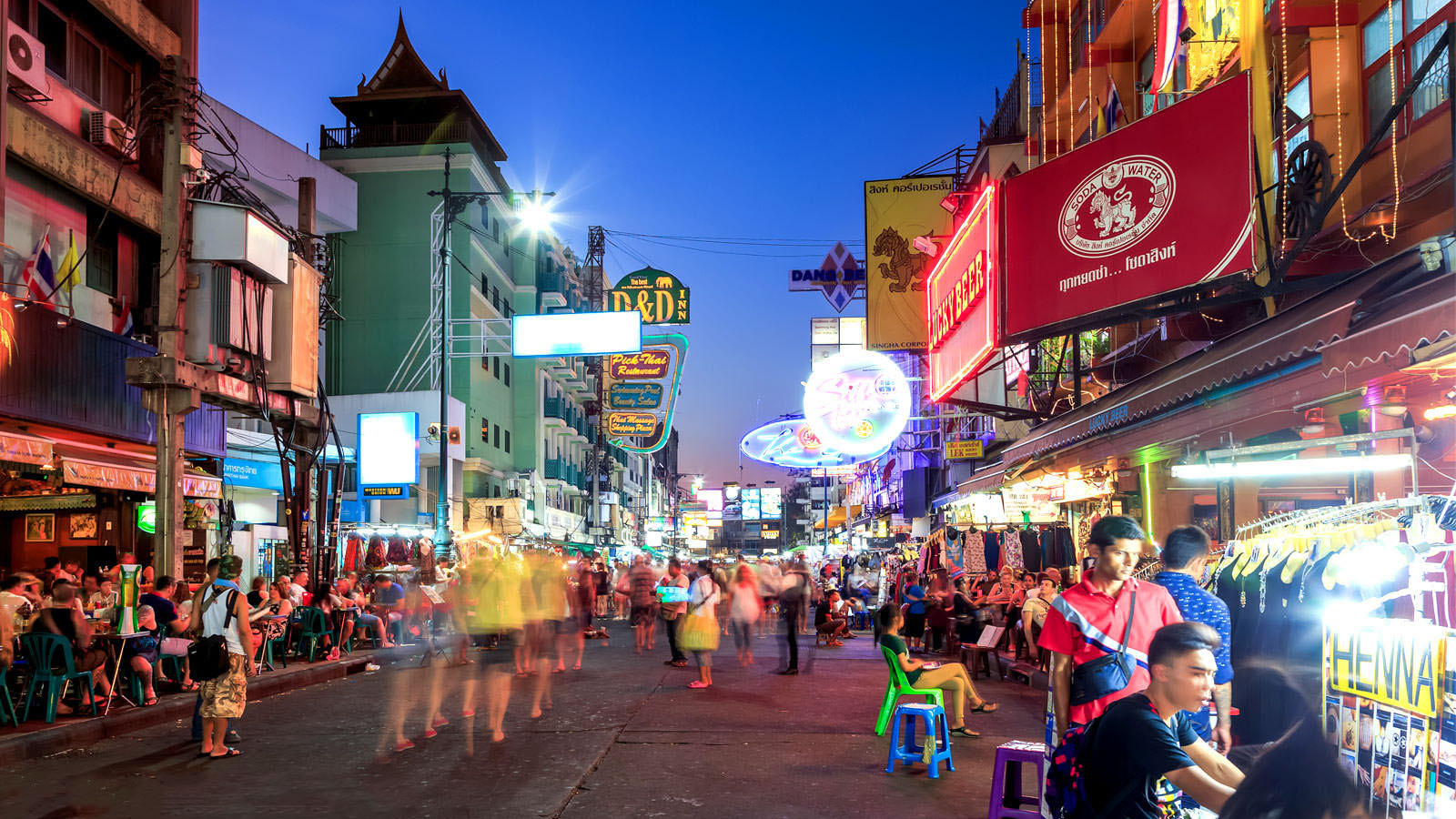 Tonight, we'll depart our first hotel and cross town to the world famous Khao San Road where we'll have our official welcome dinner to celebrate the start of the tour. We'll then climb aboard the VIP Lomprayah coach from Bangkok and head south to stunning Koh Samui. The coaches are extremely comfortable, with reclining seats, A/C, movies, pillows and more.
Meals included; breakfast, lunch, dinner
DAY THREE - Koh Samui Arrival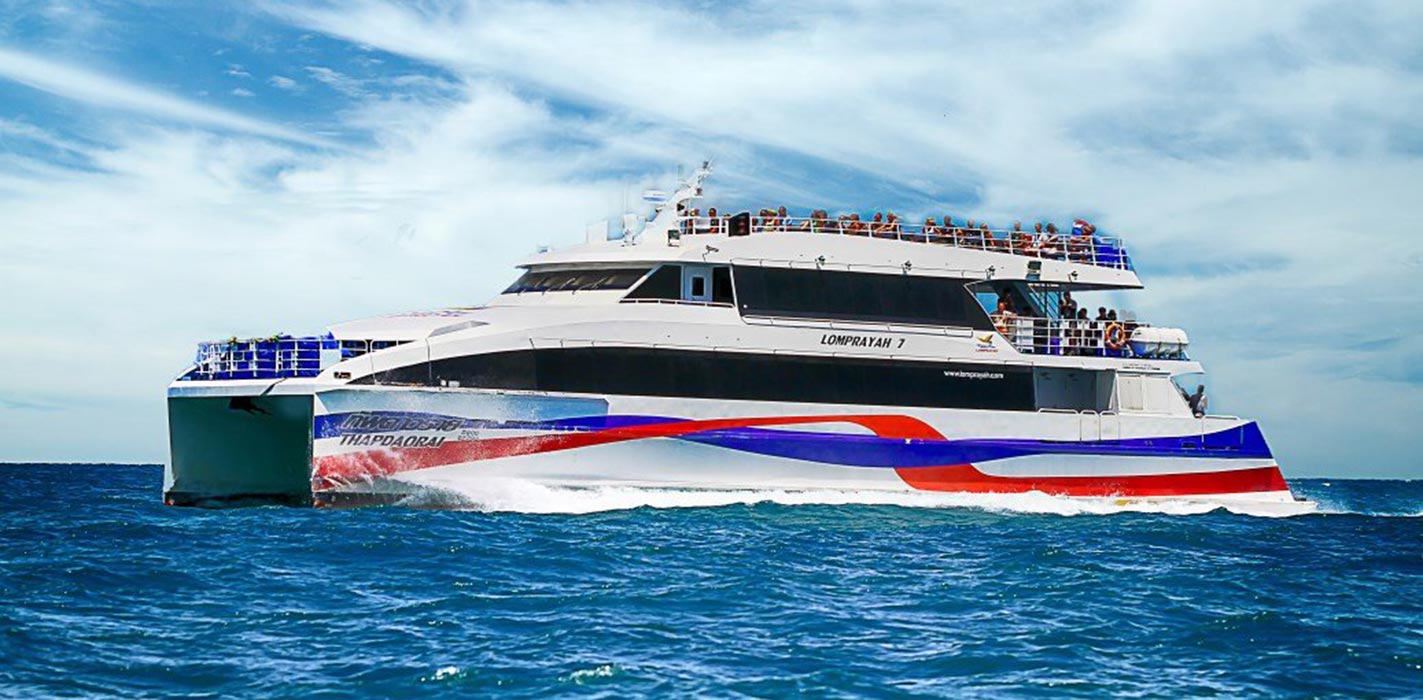 We'll arrive at the pier around 6am in time to grab some food to enjoy on our 60-minute ferry speedboat crossing to the island. Once we've landed on Samui it's a quick transfer to our beautiful hotel located on the beach at Chaweng Town.
After checking-in we'll meet at the beach bar for a chat about your plan during your time on the island and the rest of the afternoon is yours to relax around the pool, enjoy the warm waters of the Gulf of Thailand, work on your tan or head out to explore the local area.
Meals included; None
DAY FOUR - Koh Samui Island Safari
To really fall in love with Koh Samui you have to get out and about and explore the island. You need to get underneath her skin to visit the local communities and see the incredible views for yourself. So today we'll be heading out on an island safari to do exactly that. We'll take you behind the scenes of Samui on a lively and fun day out.
Tonight, we have the Wild Wednesday pool party back at the hotel. A great place to let your hair down, meet new people and have some fun. Specials on drinks and food ensure that tonight is a great party! We'll even throw in your first drink of the night!!
Meals included; breakfast, lunch
DAY FIVE - Snorkel Boat Day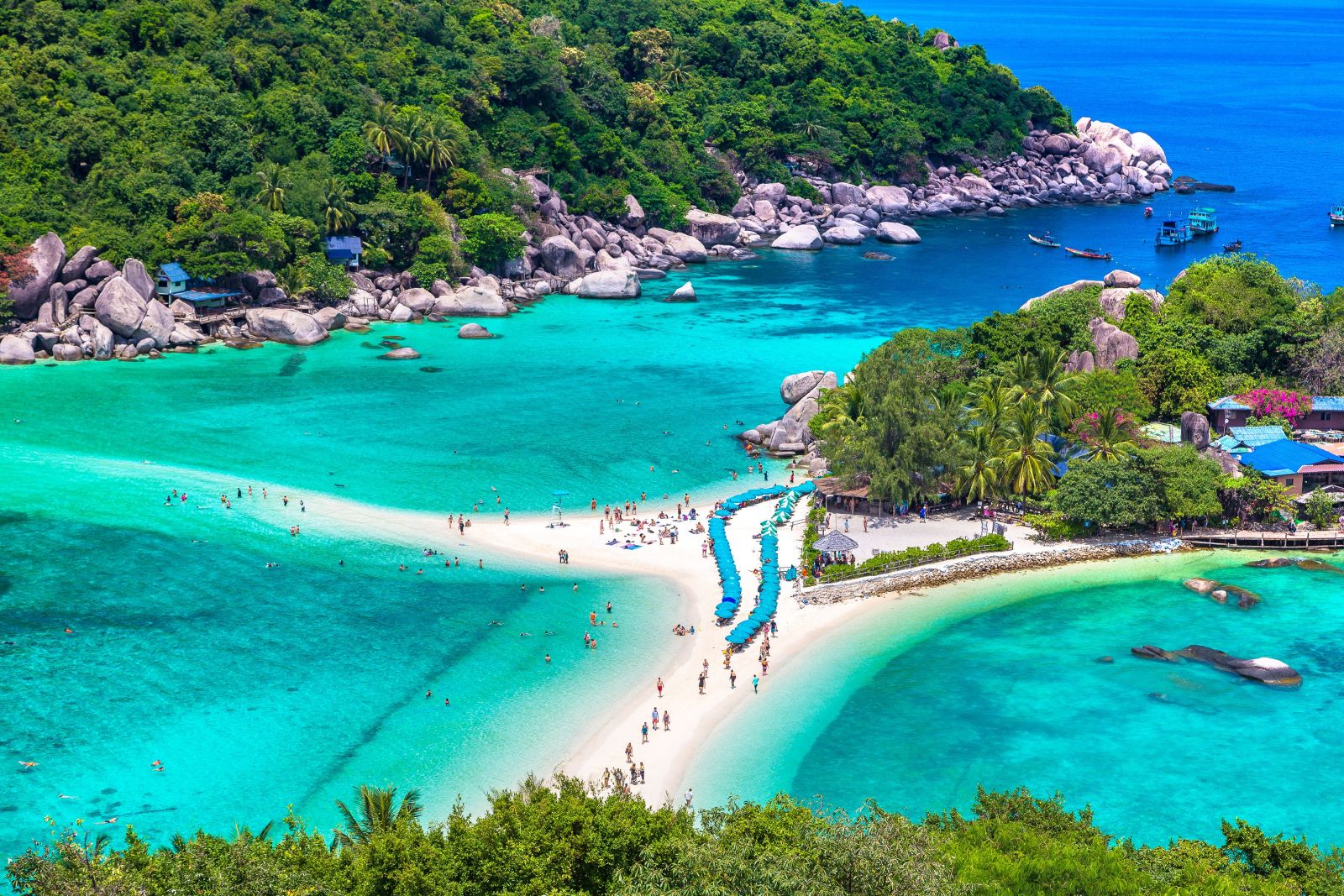 We're on an island and therefore, we're surrounded by water. Let's make use of it and head out on an excellent day boat trip, snorkel with the fishes, explore some islands, and maybe even stroke a pig! Yep, stroke a pig! This is awesome fun and a great way to clear your head from the night before!
Meals included; breakfast, lunch on the island
DAY SIX - Let's Go Hug an Elephant!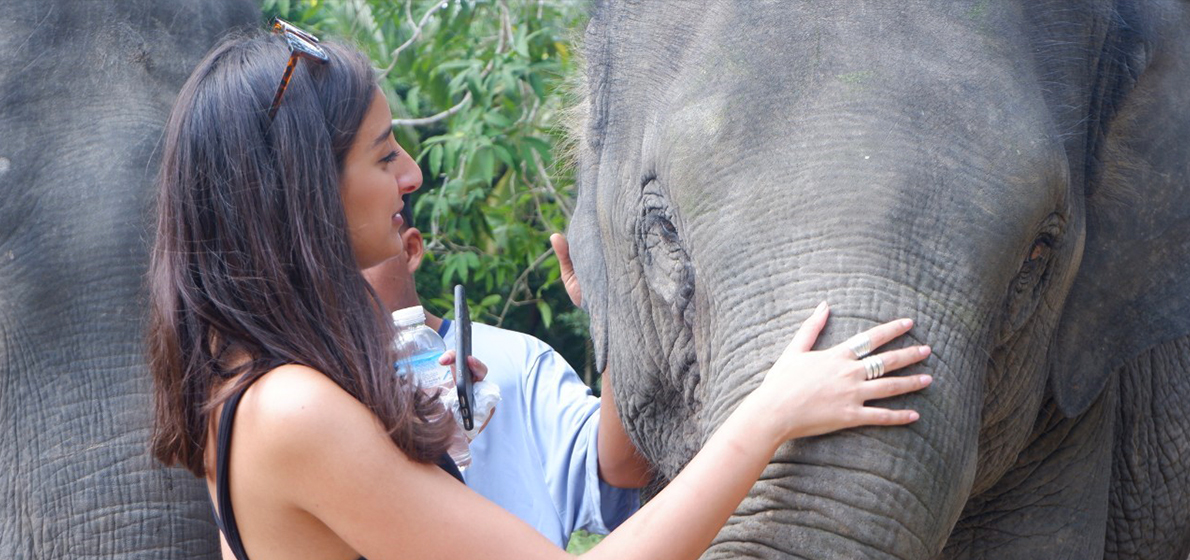 Yep, just hours after stroking a pig, today we're off to meet some elephants – and you may get to share a hug, if the elephants lets you! We're very proud to support one of the leading elephant care projects on the island and today we'll head there. You'll experience elephant care, feed the giants and maybe have the opportunity to bathe them. After this unforgettable experience we'll head to a great little traditional restaurant for lunch together and then it's back to hotel for some fun and games in the pool and on the beach.
Meals included; breakfast, lunch
DAY SEVEN - It's Back to Bangers
After breakfast we'll transfer back to the boat before our coach heads north and back to Bangkok. We'll arrive in time for one last get-together, some more amazing food and a few drinks to officially celebrate the end of our 7 days in Paradise.
Meals included; breakfast, dinner
DAY EIGHT - Hugs & Hi-5's
Officially today is the end of the tour. Your guide will be hanging around for a while to help you with any onward transport arrangements that you need. There'll be lots of time for those last-minute group photos, hugs and hi-5's before we each go our separate ways to begin our next adventure.
Meals included; breakfast
INCLUDED
7 nights dorm room accommodation in the excellent Lub.d chain
13 meals; daily breakfast, 3 lunches, 3 dinners
Airport pick-up and transfer
24/7 expert leadership of English-speaking local guide
Exclusive Bangkok city tour
Return transfers to Koh Samui
Excellent island safari tour
Snorkeling boat day trip
Half-day at our supported elephant welfare project
And more…..

NOT INCLUDED
Flights to and from Thailand
Spending money, tips, gratuities
Travel insurance
Return to airport
Meals and drinks other than those in the itinerary

AVAILABLE UPGRADES
Private room accommodation
Full Moon party option on selected dates only; tickets, transport, additional accommodation

TRANSPORT
Use some of Lomprayah's best photos
ACCOMMODATION PHOTOS