LOMPRAYAH HIGH SPEED CATAMARAN Transfer to Koh Tao - Koh Nangyuan - Koh Samui - Koh Phangan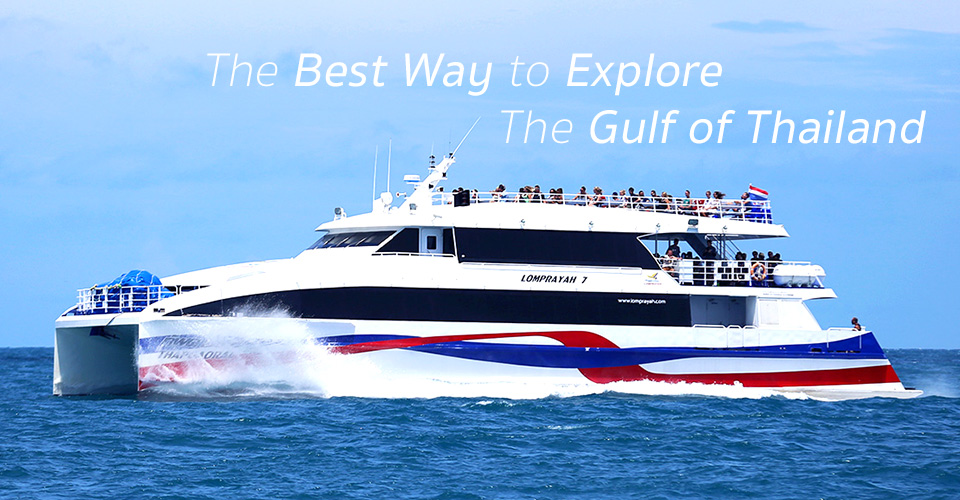 Lomprayah High Speed Ferries Co., Ltd. was established in 1996 and registered company as Company Limited since 15 November 1999. Which operator a unique fleet of high-speed catamaran ferries service from Koh Samui to Koh Phang, Koh-Tao, Chumphon and from Chumphon route to Bangkok by the A/C bus.
Lomprayah High Speed Ferries is the first and the only one fast ferries operation in Thailand , giving you a journey that is all about speed, style and service. The company has 7 high speed ferries which are "Pralarn", "Namuang", "Maenam", "Koh Prab", "Thongsala", "Maehaad", "Thapdaorai" They are the fastest sea crossing in The Gulf of Thailand
Compared to conventional ferries, Lomprayah fleet of smaller, faster vessels results in fast loading and uploading – couples with the fact that at all our cross Gulf of Thailand services are run from dedicated ports, makes travelling with Lomprayah a personal, stylish, fast and hassle free experience.
Moreover the company also provide extra services as representative counter service such as flight ticket booking, bus reservation, tour trips, etc. If you want some more information, please feel free to contact us.