FACILITIES INTRODUCTION Connection Route
Compared to conventional ferries, Lomprayah fleet of smaller, faster vessels results in fast loading and uploading – couples with the fact that at all our cross Gulf of Thailand services are run from dedicated ports, makes travelling with Lomprayah a personal, stylish, fast and hassle free experience.
Moreover the company also provide extra services as representative counter service such as flight ticket booking, bus reservation, tour trips, etc. If you want some more information, please feel free to contact us.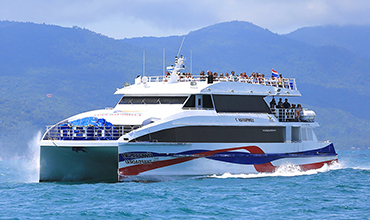 Lenght : 32 meters
Capacity : 461 passengers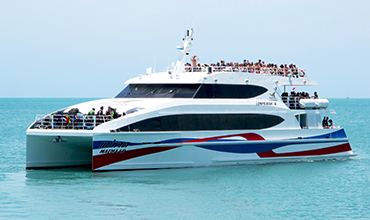 Lenght : 32 meters
Capacity : 461 passengers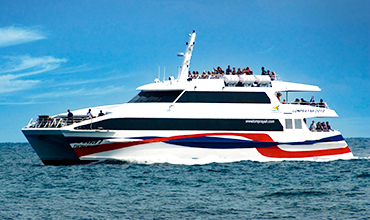 Lenght : 29 meters
Capacity : 350 passengers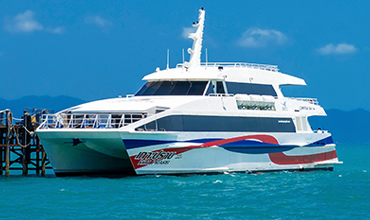 Lenght : 29 meters
Capacity : 350 passengers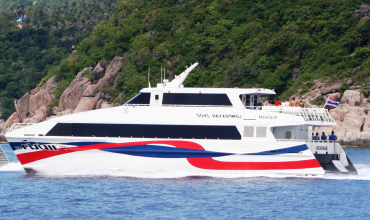 Lenght : 26 meters
Capacity : 280 passengers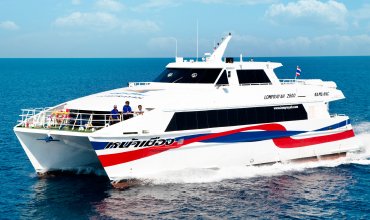 Lenght : 26 meters
Capacity : 260 passengers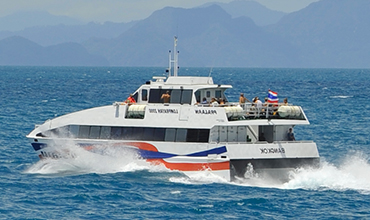 Lenght : 20 meters
Capacity : 140 passengers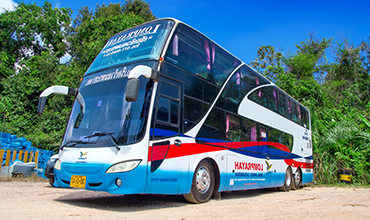 A/C BUS
Seats : 55 Seats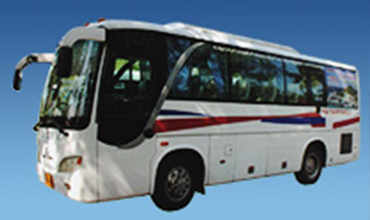 A/C COACH
Seats : 30 Seats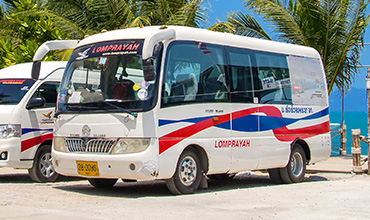 A/C MINI BUS
Seats : 18 Seats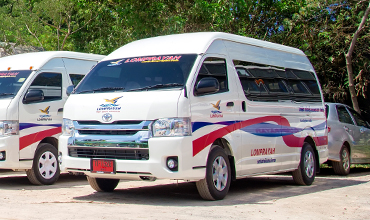 A/C MINI VAN
Seats : 15 Seats